Harper's Outsider pre-1998 Models (#062066)
USD = United States Dollar
Tax included.
Description
HARPER'S OUTSIDER KIT PRE-1998
PT # 062066
The Outsider external oil filter conversion eliminates the need to drop the oil pan whenever you want to change the filter. For Moto Guzzi bikes prior to 1998 with internal oil filter. Newly redesigned for better fit and clearance.
The Outsider now has all the oil passages machined into the plate during the manufacturing process.
Only 15mm thick, all worries of losing ground clearance have been eliminated.
We all know that maintenance is the key to the longevity of an engine. The Outsider makes an easy job out of a really messy one!

No more crawling around for an hour with 18 bolts, two gaskets and a dog who wants to play because you're down on his turf.
Get back to riding, sooner. Get the Outsider! Applications for all big block, internal filter bikes except Spine framed sport models.
Easy bolt on application-no drilling.
Comes complete with all necessary hardware, gaskets, 1 oil filter and instruction sheet.
A slight modification was needed on California 1100 Models 1994 through 1997.
The Kit Fits The Following Bikes.  Please call us for any questions.
Convert 75-81
Le Mans III 850 1981-1984
1000s 1989-1994
SP 1000 79-83
SP II 1000 1983-1988
SP III 1000 1993
850 LeMans II/ CX100 79-82
View full details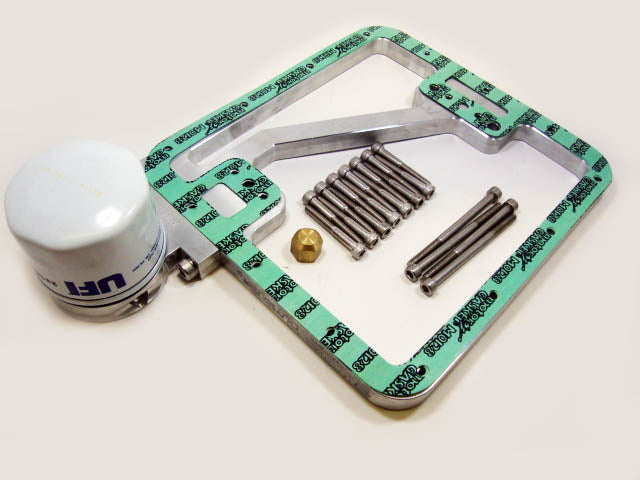 Harper's Outsider pre-1998 Models (#062066)
HARPER'S MOTO GUZZI
Recently viewed products